Our Leadership

Dr. Bruce G. Kintz
Joining Concordia Publishing House in 1999, Dr. Kintz applied his business experience to improve operations, increase mission focus, and grow customer loyalty. His passion for excellence has always been motivated by a profound care and concern for reaching the lost for Christ. Under his leadership, CPH won the Missouri Quality Award in 2009 and the National Malcolm Baldrige Quality Award in 2011.
Dr. Kintz has served on various corporate boards of directors, has taught as an adjunct professor at the graduate level, and serves as a mentor for various leaders in aerospace and for small disadvantaged and minority-owned businesses.
Dr. Kintz holds a bachelor's degree (B.S.) from Maryville University—Saint Louis in mathematics and a master's degree in business administration (MBA) from Fontbonne University. He holds a Doctor of Education degree (Ed.D.) in curriculum and instructional leadership from Lindenwood University. His dissertation focused on the future of digital curriculum for schools and formed the basis for strategic planning at CPH. In 2018, he was awarded an honorary Litterarum Humanarum Doctor (LHD) degree from Concordia Theological Seminary Fort Wayne.
Awards & Certifications
At Concordia Publishing House, we are dedicated to our mission of serving and strengthening the people of The Lutheran Church—Missouri Synod. For 150 years, we have provided sound doctrinal content and high-quality products for our customers. We are proud to be your publisher.
We are also proud to be recognized as a leader in our industry. Over the years, CPH has earned many awards for customer service, exceptional quality, and excellence in workplace environment. These awards are not only a true honor but also a reflection of our employees' dedication and passion for excellence.
It is our pleasure to serve you, and we could not be more grateful for your support.
Corporate and Quality Awards
Malcolm Baldrige National Quality Award 2011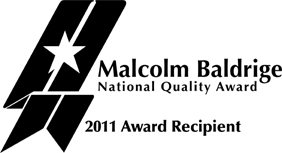 The Malcolm Baldrige National Quality Award (MBNQA) is presented annually by the president of the United States to organizations that demonstrate quality and performance excellence. Organizations that apply for the Baldrige Award are judged by an independent board of examiners. Recipients are selected based on achievement and improvement in seven areas, known as the Baldrige Criteria for Performance Excellence:
Leadership
Strategic planning
Customer and market focus
Human resource focus
Process management
Performance results
Measurement, analysis, and knowledge management
Missouri Quality Award 2009
Recognized as one of the strongest state-level quality award programs in the country, the Missouri Quality Award is the official state recognition for excellence in quality leadership.
Best Christian Workplace 2009, 2010, 2011
A mark of distinction for organizations that are well run and are in accord with biblical principles. This designation will be of interest to organization management, prospective job applicants, investors, volunteers, and customers.
City of St. Louis Neighborhood Business of the Year 2011
Awarded by Mayor Francis G. Slay and the St. Louis Development Corporation in appreciation of CPH's dedication to doing business in St. Louis, Missouri.
Customer Service Awards
Certified Center of Excellence 2009, 2010, 2011, 2012, 2014
Awarded to call centers that demonstrate best practices and attain world-class performance. Awarded by BenchmarkPortal, The Center for Customer-Driven Quality, and Purdue University.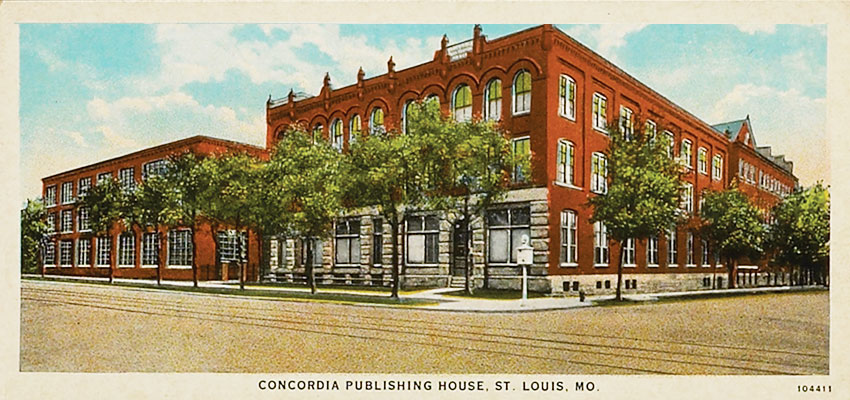 150 years of Gospel-centered writing.
After a century and a half, Concordia Publishing House's mission hasn't changed—developing products that are faithful to God's Word.
Times have changed, and so have we. But God hasn't changed, so neither has our message.
Explore